Earlier this year I was commissioned by ERT magazine to photograph Julian Richer, founder of the national Hi-Fi, Home Cinema and TV retail chain, Richer Sounds for their July issue. My photographs were featured on the front cover and also in the lead article.
I am very excited to announce that my cover photo is now award winning after winning 'Cover of the Year (Business)' at the national 2015 PPA Independent Publisher Awards in London earlier this week.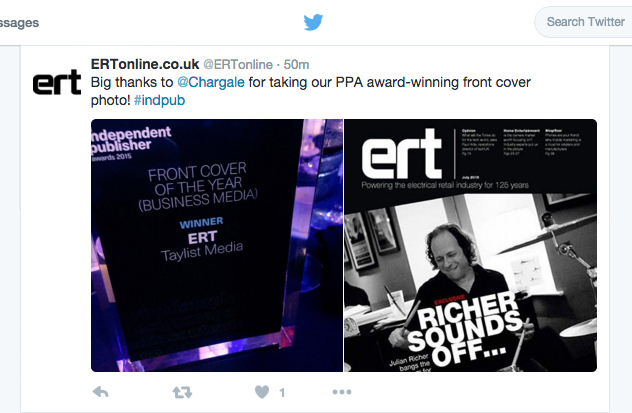 The brief was not without its challenges, especially as ERT's head of design had a particular creative style in mind. However, the judges remarked: "It was a really striking cover with a great back story. The use of one of the least photographed, but most influential figures in ERT's market, was an absolute coup and made it a compulsive must-read issue for anyone in the industry. Add to that a fantastic cover line, and you have the perfect cover for this relaunch. It flatters the reader, flatters the brand and exercises its power to brilliant effect."
Mr Richer commented "I'm hugely surprised that a picture of me would win a prize for anything, but I'm delighted for ERT and Charlotte the photographer".
ERT Magazine have issued the following release: