Even the drizzle did not dampen the spirits at the 54th Great Knaresborough Bed Race. In fact, someone was clearly looking down on us, as a chink of sun appeared just in time for the start of the race.
An annual fixture in the Knaresborough calendar, this slightly quirky but ever popular community event attracts visitors from far and wide. With 630 runners and passengers, 250 volunteer marshals and an estimated 1000 local people involved in decorating the beds, the race epitomises the wonderful community spirit which exists within the town.
This year, race organisers, The Knaresborough Lions, had chosen a Yorkshire theme and the entrants certainly did not disappoint. From a brilliant Great Yorkshire Show entry by Kingston White Opticians to various Gothic inspired Whitby beds, all the businesses and groups taking part had clearly spent a lot of time and effort decorating their beds. However, the coveted 'Best Dressed' award this year went to Richard Taylor School.
90 teams took part in the gruelling 2.4 mile course around the picturesque, but decidedly hilly, market town of Knaresborough. I decided to capture them just as they started the ascent of one of the most difficult climbs on the route.
Congratulations to the fastest men's team GH Brooks, who completed the race in 13 minutes and 40 seconds – an impressive result given that they had to cross a rather swollen River Nidd at the end of the course – and the female champions, Ripon Runners
Well done to all the teams who took part and a big thank you on behalf of the Knaresborough community to all those who worked so hard to make the event a success.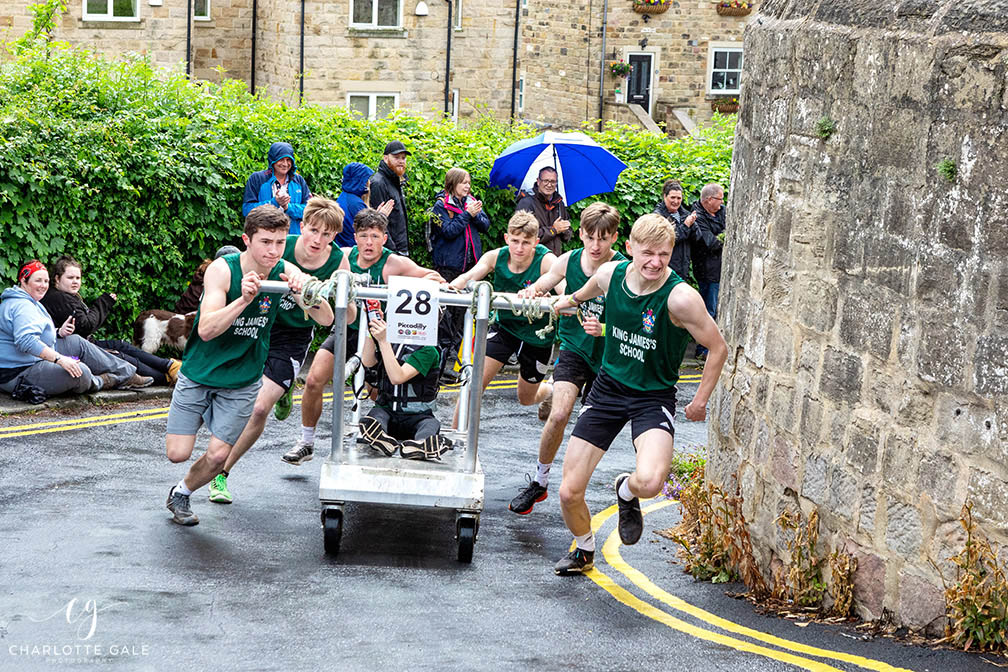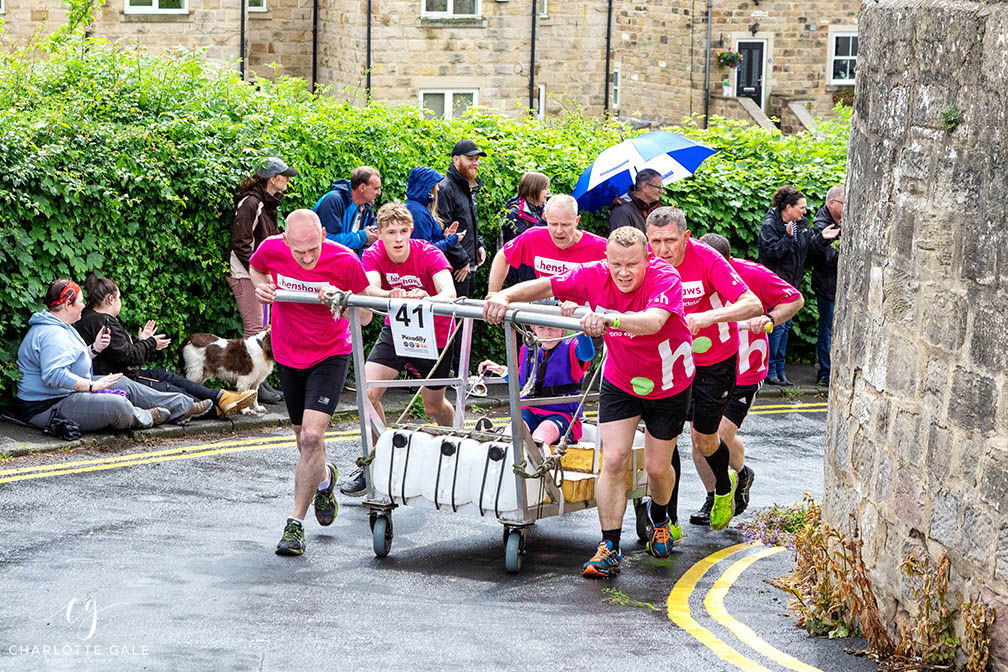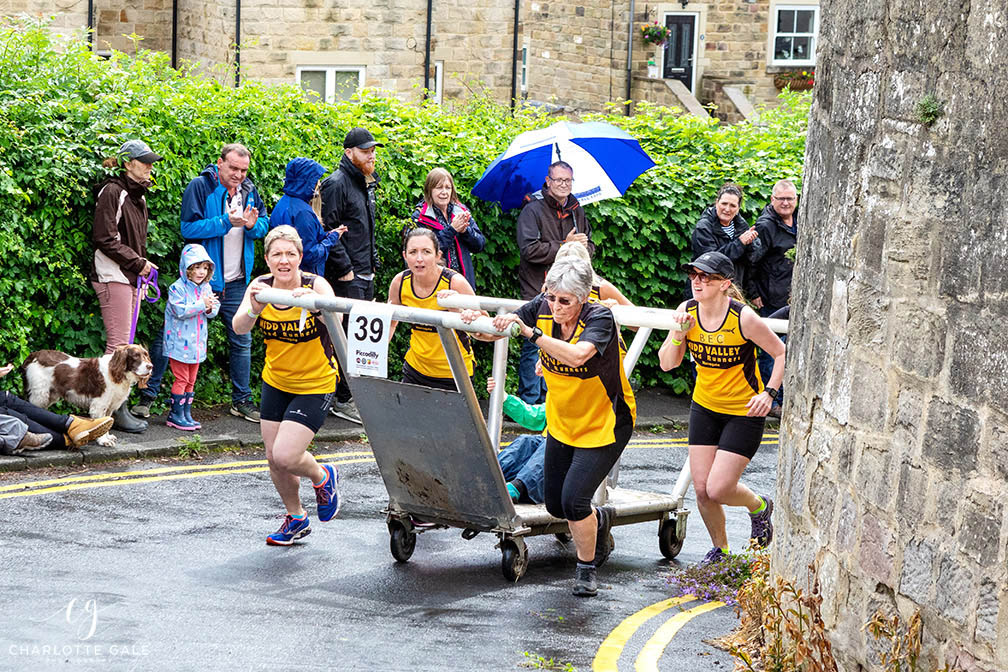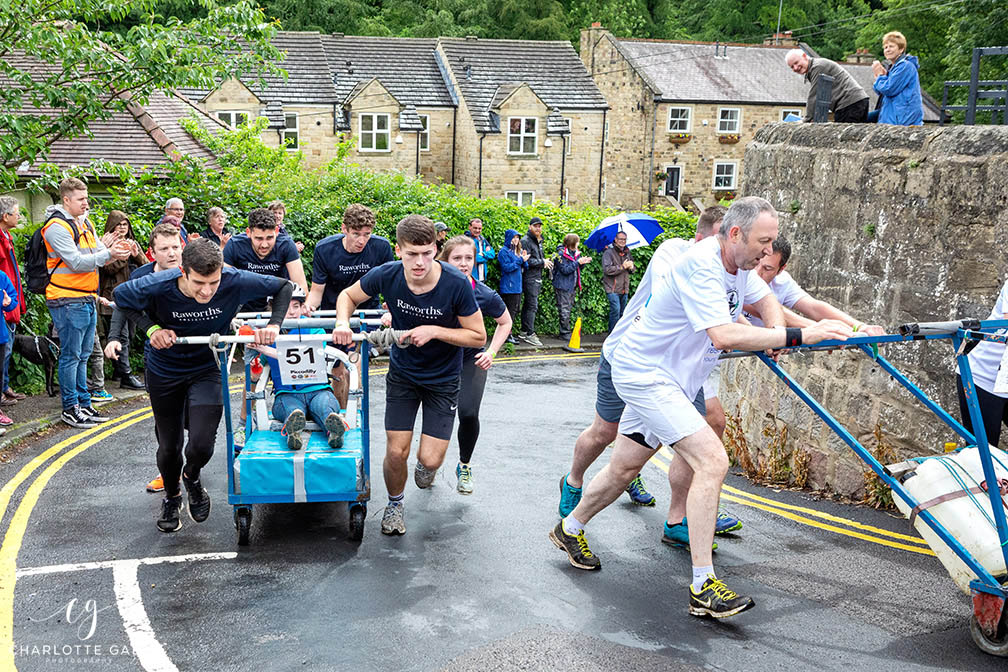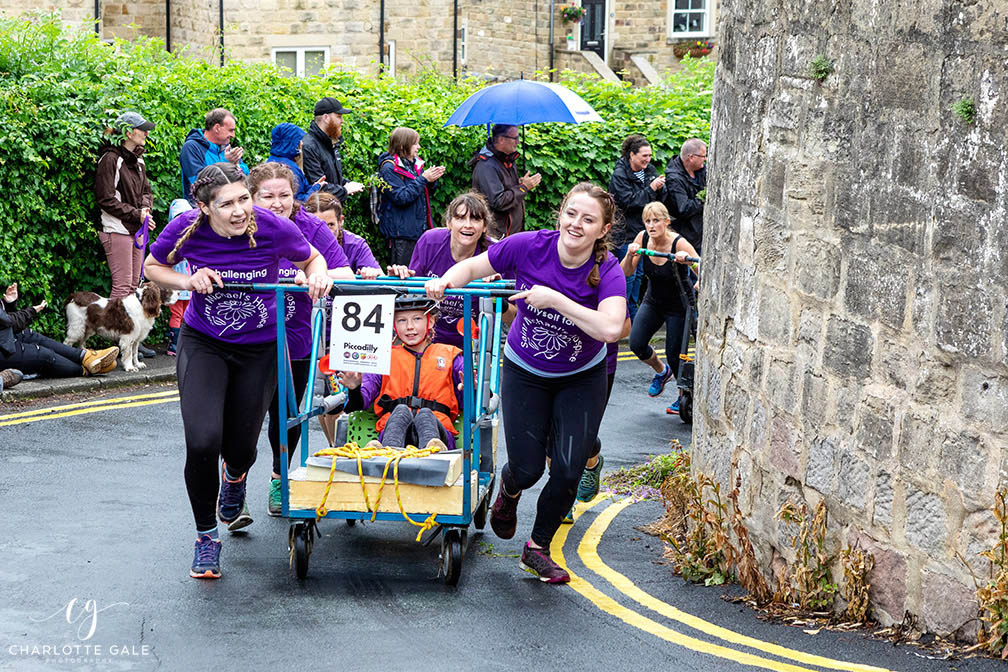 If you are a fan of beautiful Knaresborough, why not browse my range of Yorkshire photographic greetings cards and Christmas cards at pictur-esque.com. Knaresborough features heavily and all my designs can be fully customised for corporate use.