Coming from a marketing background, I love it when a new client gives me a project which I can really get my teeth into. Despite being England's oldest visitor attraction, Mother Shipton's Cave & Petrifying Well in Knaresborough had a very limited library of professional photography to use in their marketing, until recently that is …
I was approached by Mother Shipton's at the start of 2014. They were keen to refresh the attraction's marketing image and had commissioned a local agency to redesign their website. However, they lacked professional photography, a key ingredient in most web design projects. After an initial discussion about their marketing requirements and vision, I worked closely with them over the next nine months to build up a library of marketing, product and event photographs which could be used in all forms of marketing communication.
Example: Mother Shipton's 2015 Marketing Leaflet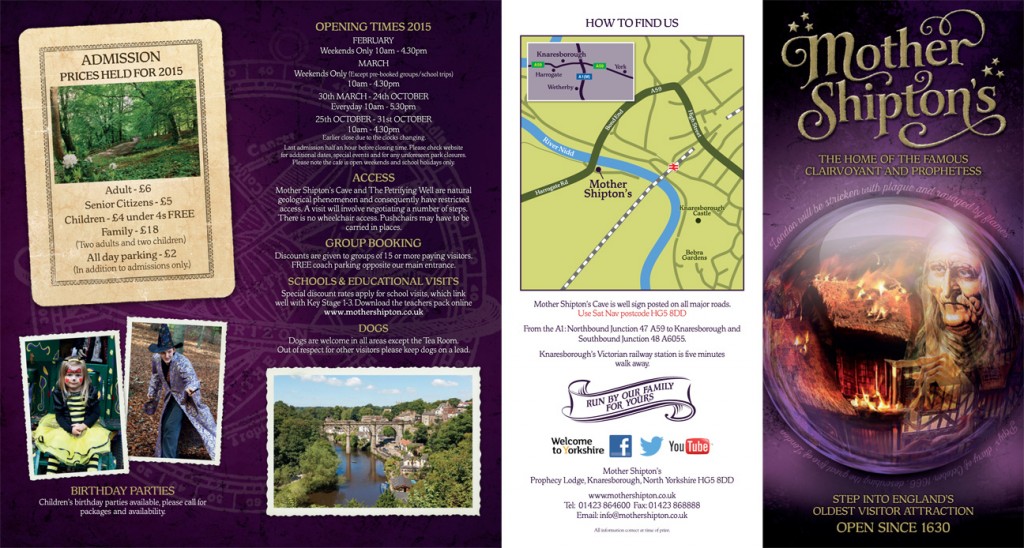 Gallery
You can view a selection of my marketing images in the gallery below and also on the newly launched Mother Shipton's website.